These are photos of our sample oak shutter. The last two photos show some of the detail.
Also, you can click one of the following for photos of some installations. Photo # 1 2 3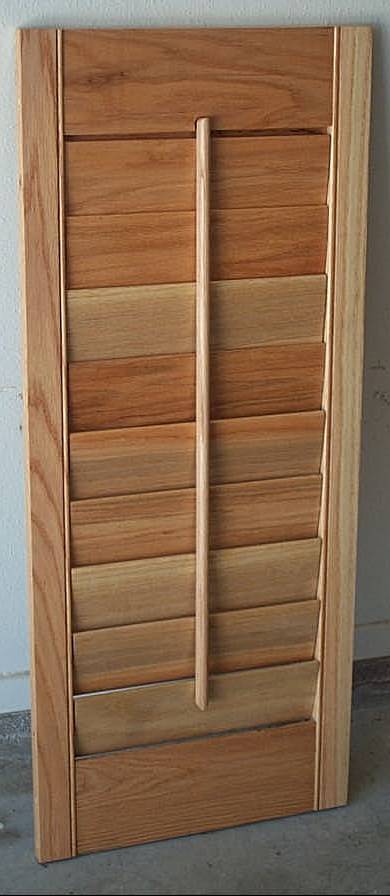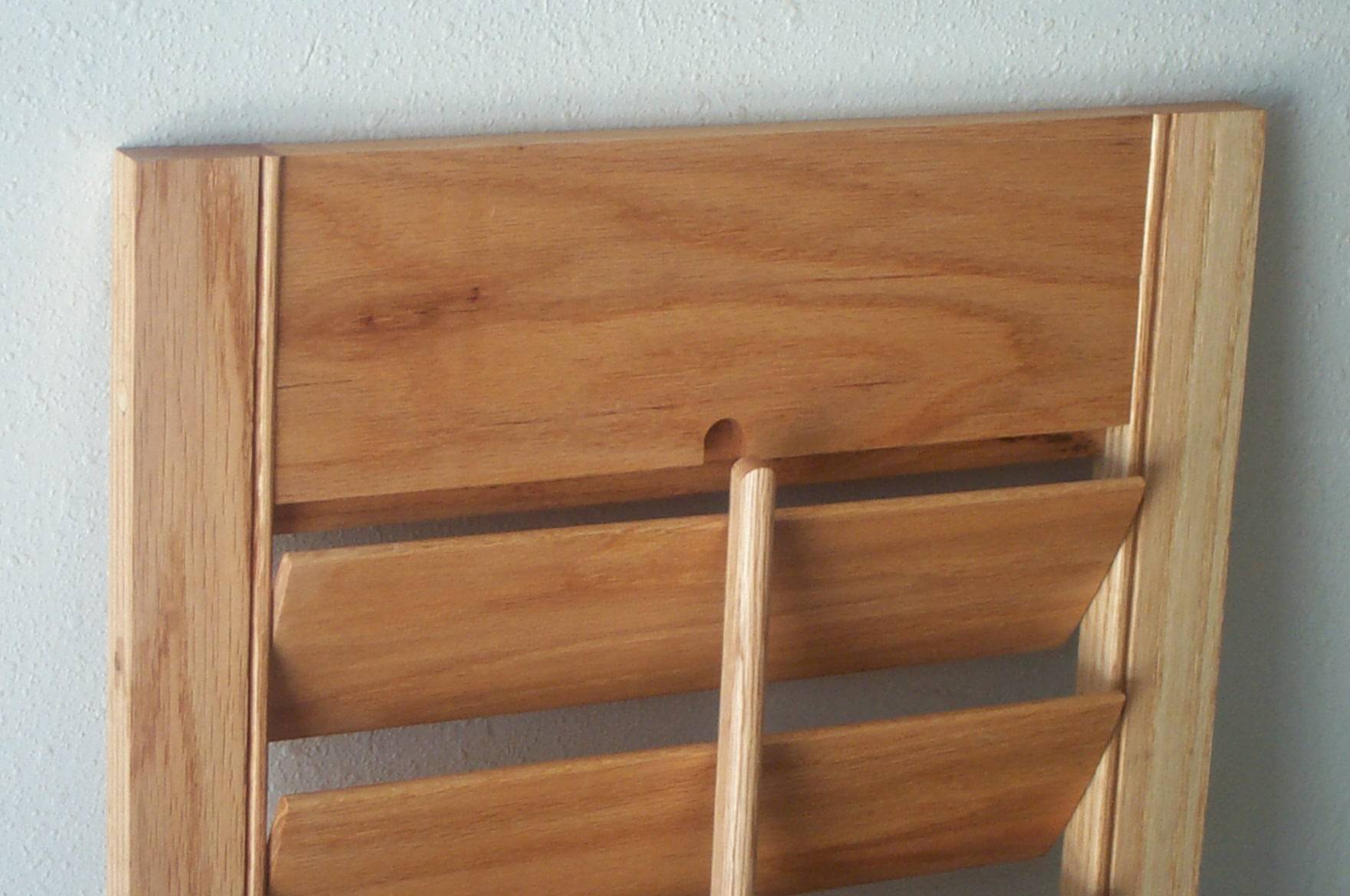 The above photo shows the attention to detail. We take the time to shape both ends of the tilt rod to fit the notch.
This photo shows the screw eye we use to connect the tilt rod to the blades.